Saving more on your next used car in St. Louis has never been easier thanks to Clement Auto Plaza Breckenridge. But you don't just have to take our word for it; take a quick look at some of the many ways that we differentiate ourselves from the competition should do the trick. With this in mind, feel free to follow along as we lay out precisely why your dollar goes further at Clement Auto Plaza Breckenridge when the time comes to drive home in a reliable and exciting pre-owned car, truck, or sport utility vehicle (SUV).
Selection That Puts the Competition to Shame
Finding the right vehicle for your needs can be a tough process. Certain used car lots here in St. Louis exacerbate this issue by carrying only a limited number of pre-owned options in their inventory – often of dubious quality or reliability.
Fortunately, by bringing your business to Clement Auto Plaza Breckenridge, you can enjoy a buying experience that eschews these substandard practices and instead focuses on providing you with ample amounts of both quality and reliability. Whether you have your heart set on an outstanding pre-owned 4x4 pickup or an eco-friendly and fuel-efficient compact, the story never changes: Clement Auto Plaza Breckenridge is your home for the best selection of quality used cars.
Your Needs Come First with Our Stellar Customer Service
Outside of offering up an expansive selection of quality used cars, Clement Auto Plaza Breckenridge also takes great pride in providing our friends in St. Louis with unparalleled customer service. Instead of bombarding you with a host of aggressive sales pitches and demands that you immediately sign on the dotted line, Clement Auto Plaza Breckenridge would rather work with you on finding the right path forward in your own time.
This means that only when you are ready for more information and to take the next step forward will our team of seasoned used car professionals step in and offer you a guiding hand. If you've ever bought a used car somewhere else in St. Louis, then you understand what a breath of fresh air this approach can be when compared to the traditional showroom floor experience.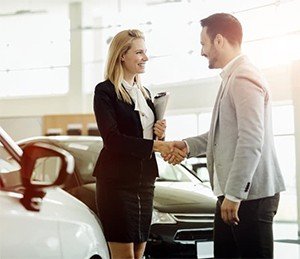 Taking Care of Your Budget with St. Louis' Lowest Prices
Perhaps the most important part of buying a used car comes in the form of getting the price right. On this front, Clement Auto Plaza Breckenridge also never disappoints. Regardless of whichever vehicle strikes your fancy, we are committed to keeping you on budget and saving you as much money as possible. If anyone in town is ever able to offer up a better deal on the car you desire, you can be sure that we will do everything in our power to drive even more value to your side of the equation and ensure that the best price possible is always waiting for you at Clement Auto Plaza Breckenridge.
Make the Right Move Today
Now that all of this is laid out on the table, there is really only one question left to tackle: Are you ready to see for yourself why so many in St. Louis consider themselves Clement Auto Plaza Breckenridge customers for life? If so, go ahead and give us a call at 314-400-8828 today. After doing so, we have no doubts that you will soon be upgrading your daily drive and sitting behind the wheel of the used car that works perfectly for you and your family.